Google AdWords certification course is carefully crafted to transform you into an industry ready professional. Google Adwords Certification is one of the most significant certifications for a digital marketer and it is immensely recognized worldwide. Digital Magus's Google Adwords certification training will help you adequately master display advertising, search network marketing, conversion optimization, AB Testing and Shopping feed. If you are seeking a job, then a Google Adwords certification course helps you improve your prospects, improve your employ-ability, gain an edge on competitors, enhances your competency, and helps you push your knowledge to a new level. If you are an entrepreneur, then you can utilize the knowledge you gain from a well-prepared Google AdWords certification training to exceptionally lift your brand awareness, generate leads and successfully convert them and tackle your competition better with access to a global market. A Google Adwords certification is a win situation for just about anybody.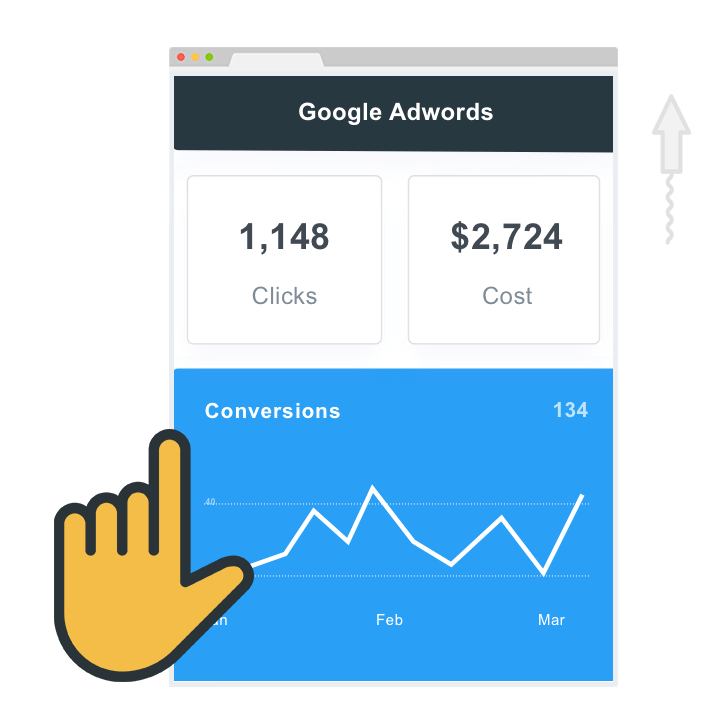 PPC Analyst Certification Course – THE POWER OF PUBLICITY THROUGH PPC
Create compelling campaigns to target the right audience and make maximum lead generations.
Why are we the best in business?
Our Students benefit from our continuous support and guidance, even after the course ends
We offer 100% job assistance and interview guidance
Our high-quality self-paced learning content is designed by Industry experts.
We offer extensive project experience to prepare you to handle paid marketing initiatives.
Google Adwords specialists are typically responsible for getting more bang for your buck. This means they are responsible for lowering your cost per lead or sale, lower your cost per click, and ensure a great conversion rate. After the completion of our Google AdWords Certification Training and acquiring the Google Adwords certification you will be able to increase online traffic, generate leads and scale up the revenue of your clients effortlessly as an Adwords pro. You will excel in the multitude of Google AdWords skills such as conducting keyword research to locate best advertising opportunities, performing and acting on competitive analysis, building and managing bidding strategies, writing and testing new ads and making adjustments to increase the account performance.
Tools Covered: – SEMRush, Ahref, Google Keyword Planner, SpyFu