What makes us trustworthy?
At Digital Magus you are our focus. Our client-centric approach, rapid response rate, unmatched technical know-how, dedication towards adhering to deadlines and commitment to continuous, clear and assured communication with its client right from start to end and beyond is what makes us trustworthy.Digital Magus has client satisfaction at the pivotal of its focus. Our high quantum versatility and a one-stop shop attitude differentiates us from the clutter.
Digital Magus lays more emphasis on quality of work over quantity to deliver excellent results. We are always abreast with new industry developments to stay ahead of the game. One of our prime assets is our investment in learning and knowledge.All our insights and recommendations are based on the latest industry developments. We are happy to assist you with absolutely anything, and we are always just a phone call away.
Key approaches for increasing leads and sales online
Your Success, Our Success
We consider your business &investment as our own and leave no stone unturned to deliver success.
Client Gets First & Final Say
We begin by understanding the client's vision & nothing gets executed without the client's "YES."
Complete Transparency
Regular communication keeps the clients engaged with the ongoing project & builds a layer of trust.
We are Ethical
We are updated, professional, and proactive when it comes to coordinating with our clients.
What People Have to Say About Us
Digital Magus's proactive Web Design team created a fully-functional website for my online business that fulfilled all my expectations and displayed the identity of my business. They developed a completely responsive website with plugins I had no idea even existed. I felt engaged at each step of the way through regular communication, and I loved the enthusiasm of the team.
– John Miller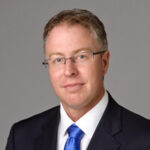 It was my first experience using a PPC campaign, and I never imagined it go this smoothly. At first, I was skeptical about investing my money, but Digital Magus's "No Long-Term Contract" policy allowed me to judge their results, and I had no second thoughts in investing in their PPC Services in the Long-Term.
– Simon Stones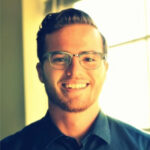 My business was languishing in the search results, but I saw a significant improvement in my ranking through Digital Magus's wide range of SEO Services. The entire team is professional and solves all your doubts immediately. Now, I can confidently refer leads to go through my website. And it was all done organically.
– Melissa Walker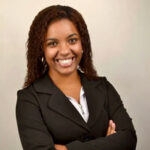 Till a few months back, I was unaware of the power of Social Media in generating leads and building connections. Ever since I hired Digital Magus's Social Media Services, I understood how essential it is to build an online presence for yourself and your brand. I lacked knowledge about social media. Therefore, the team set up my profile on all major platforms and then expanded its reach through advertising. It was worth the investment.
– Alan Henry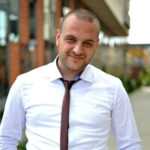 I hired Digital Magus for their SEO services. However, I was so impressed with their work that I ended up investing in their web designing services as well. When they saw my business website that was designed by the previous agency I was working with, they pointed out many vital errors holding back my business. I was completely unaware of them, and since DM redesigned my website, my business has gone on to see a massive improvement. A fabulous experience working with you guys.
– Samantha Green