What makes us trustworthy?
At Digital Magus you are our focus. Our client-centric approach, rapid response rate, unmatched technical know-how, dedication towards adhering to deadlines and commitment to continuous, clear and assured communication with its client right from start to end and beyond is what makes us trustworthy.Digital Magus has client satisfaction at the pivotal of its focus. Our high quantum versatility and a one-stop shop attitude differentiates us from the clutter.
Digital Magus lays more emphasis on quality of work over quantity to deliver excellent results. We are always abreast with new industry developments to stay ahead of the game. One of our prime assets is our investment in learning and knowledge.All our insights and recommendations are based on the latest industry developments. We are happy to assist you with absolutely anything, and we are always just a phone call away.
Key approaches for increasing leads and sales online
What People Have to Say About Our Trainer
Digital Marketing was a completely new field for me and by taking this course, I found myself looking down another field with career goals and opportunities. Big thanks to my trainer Ms. Kaynat Nasir and to the administrative staff for their patient and valued support. It was a great learning experience and looking forward to exploring more about this course.
– Shivani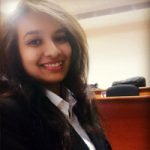 Kaynat is my go-to person whenever I am stuck with anything related to Digital Marketing. She knows SEO In and Out and is one of the best when it comes to Technical SEO. I highly recommend her.
– Aqif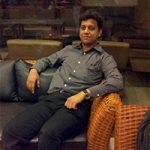 The knowledge and experience she has and shares are what makes her different from other trainers. The way of teaching she carries and the practical approach she follows during the sessions is exceptional and is something that makes her and Digital Magus different from others. I would highly recommend them for Digital Marketing Training Program.
– Swapnil